How to sing in to your Web Agency account
After sending the accreditation request by completing the appropriate form and accepting the webee terms, your data will be analyzed by our help desk. As soon as the accreditation is accepted, you will receive an email with username and password to sign in to Webee  portal. To login to your Web Agency profile you have to start  www.webee.it and click on "login" on top right (as the inage below show).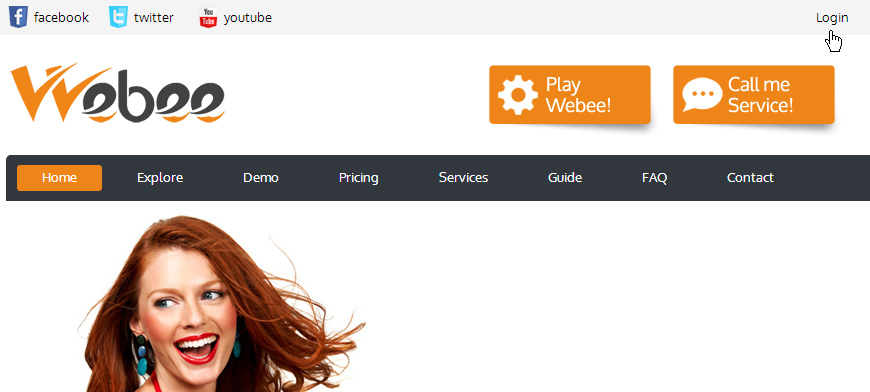 after clicking on "login", the system allows you to enter your login credentials:
If you lost the password click  "Don't you remember your password?", the system provide for send you a new one.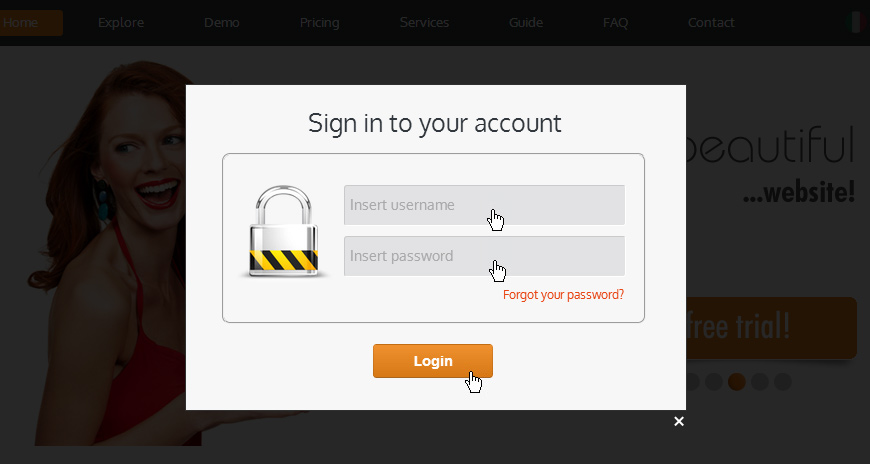 ---
YOUR PROFILE
Now you can see the Account Panel. If you click on YOUR PROFILE button, you will see the data. You can change the password and modify the email we provided you during the purchase.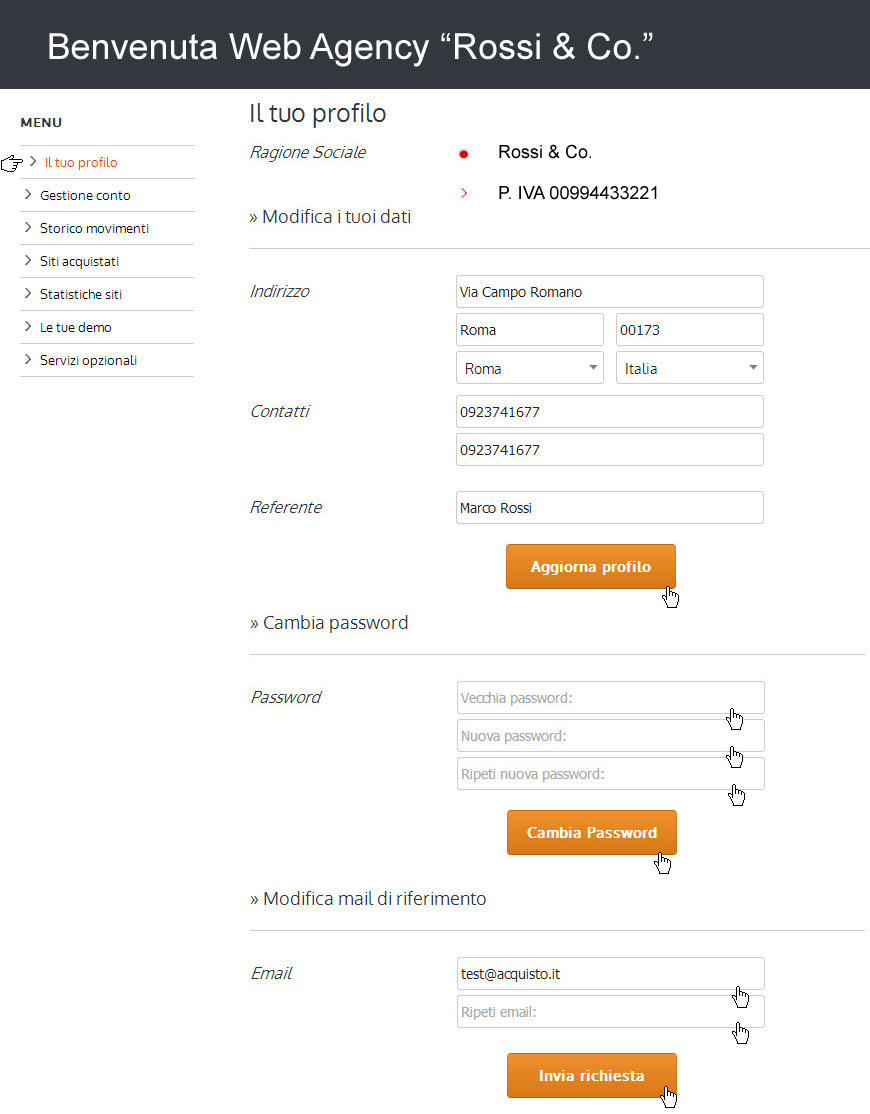 From the side menu you can manage the purchased and sold site.

MANAGE PAYMENTS Â >>