| | |
| --- | --- |
| | Account Admin Panel |
The Account Panel will appear you:Â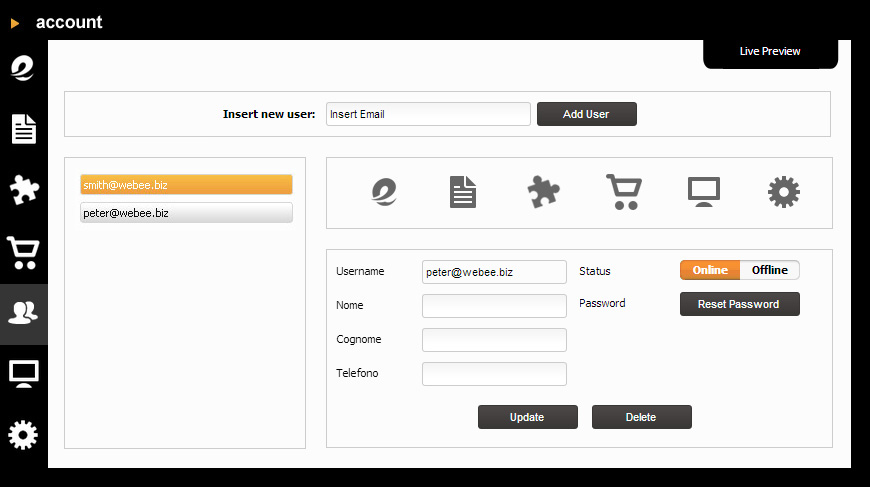 To create a Account you have to enter your email and click on "Add Account"





The new account will appear into a list on the left side (as the image below shows). You can select an user and manage his data. You can permit to user to manage the intere website of some part.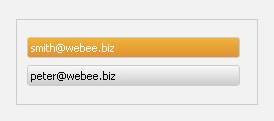 The Webee management is sectioned into macro-areas: Logo - Page -  Widget - Settings - Template.  You can delegate one or more account to manage each of these areas. You can also let them to organize specific areas (e.g. webmaster, webagency). They have to register to the site, or you can register them. Then you need to authorize and give them the permission to the management.

To permit to manage an area you have to select an account. Now you can confer on him an area . The areas assigned to an account will be highlighted in orange until you cancel the authorization.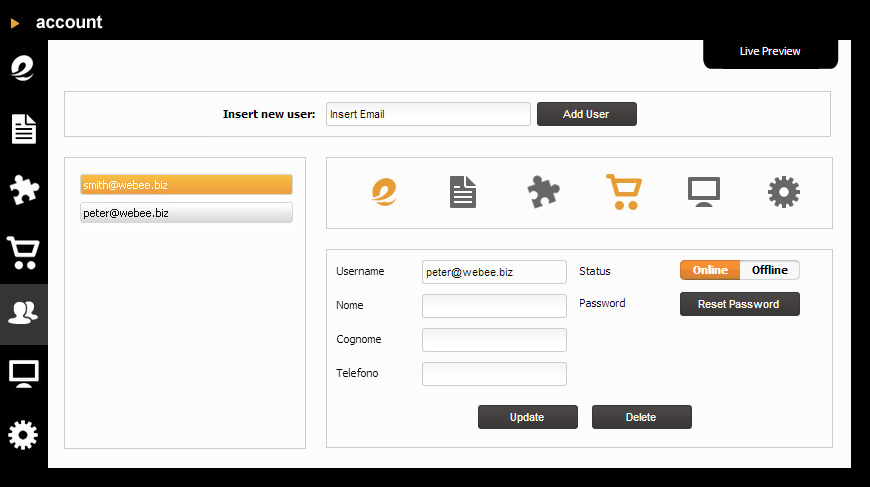 In the above example let us suppose the smith@webee.biz account controls the logo and ecommerce area (highlighted in orange), so the user will not manage the other website areas.

You can cancel the authorizations when you want. The icon turn into not highlighted status (grey).

You cannot allow to manage the only Account area. 

 
You can controll the "online / offline"account status, thel name,the surname and phone number.

The system allows you to update the password if the user lost it.
 

You have to Save changes.