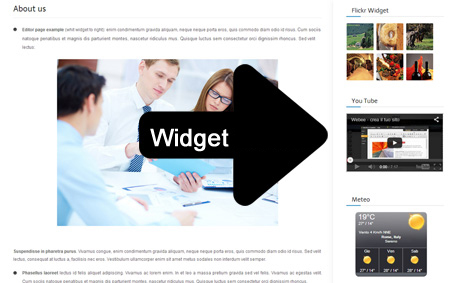 The widget is a graphic element. Its purpose is to make easy to user the interacion with the site.

You can choose to show or hide every widget or only some of them. You can organize them on the left side or on the right, as you desire. 

You personalise them according to your requirement, your city weather delle tua città , your twitter accounts, flick, etc.